The 8th & I Reunion Association
An organization of Marines
who served at
Marine Barracks
8th & I Streets, S.E.,
Washington D.C.
In Memoriam - World War II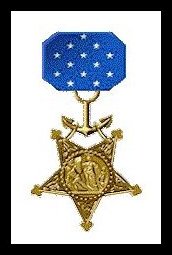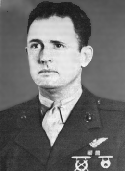 Henry T. Elrod
Henry Talmage Elrod was the first aviator to be awarded the Medal of Honor, for his heroism in the defense of Wake Island during World War II. He was born in Turner County, Georgia, and attended the University of Georgia and then Yale University until his father died. He enlisted in the Marine Corps, and was appointed a Second Lieutenant in February 1931.

On December 4, 1941, Captain Elrod flew to Wake Island with twelve aircraft, twelve pilots, and the ground crew of Major Paul Putnam's VMF-211 fighter squadron. Hostilities in the air over Wake Island commenced on December 8, 1941. On 12 December he single-handedly attacked a flight of 22 enemy planes and shot down two. He executed several low-altitude bombing and strafing runs on enemy ships; during one of these attacks, he became the first man to sink a warship, the Japanese destroyer Kisaragi with small caliber bombs delivered from a fighter aircraft.


To review his Medal of Honor citation, click
here.
In Memoriam - Korean War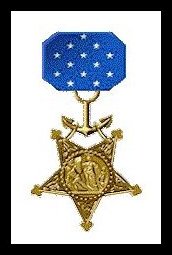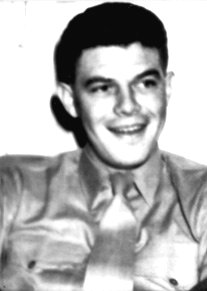 Sgt. James E. Johnson, USMC
Sgt. Johnson served in World War II in the Pacific, and made the landings at Peleliu and Okinawa. He was promoted to 2nd Lt., but at the end of the war he was reverted to Sgt., his last permanent rank. He served at the Barracks at the Marine Corps Institute in 1949-50. He was the seventh Marine awarded the Medal of Honor for heroism in Korea.

Although Sgt Johnson was serving with a provisional company of the 7th Marines when he earned the Medal of Honor, his regular outfit was the 11th Marines, the same regiment in which his father had served in during World War I.


To review his citation for the Medal of Honor, click
here.