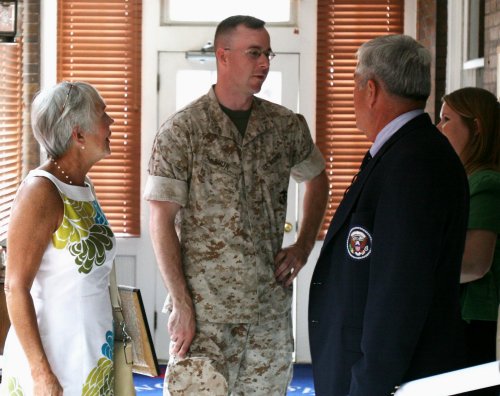 The Barracks Historian, Capt William "Hart" Smith, briefs Don, his wife Verrall, and his daughter Elizabeth on the front porch of Center House immediately prior to the ceremony, which included a full muster of the Barracks officers.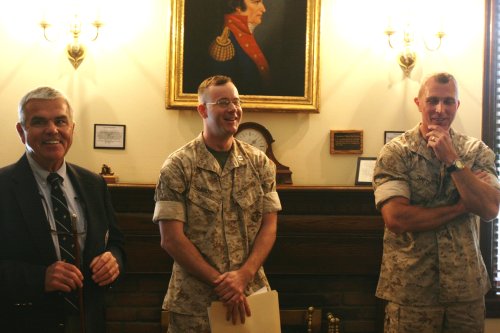 Don, Capt "Hart" Smith, and Barracks CO Col. Andrew Smith at the beginning of the ceremony, which took place in the living room.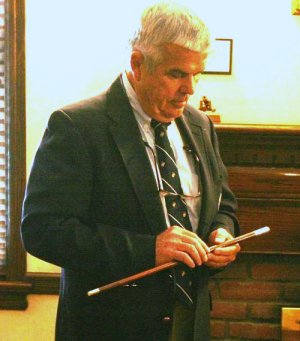 Don studies the swagger stick and its engraving showing Col. Chapman's name and rank.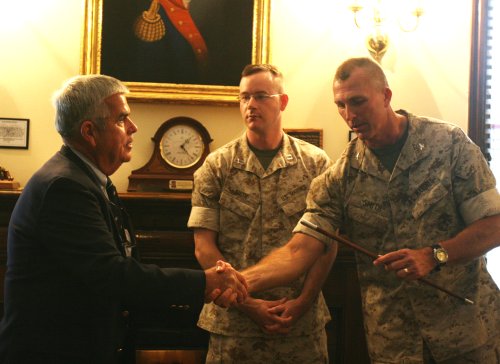 Don transferring the swagger stick to Col. Smith during the ceremony.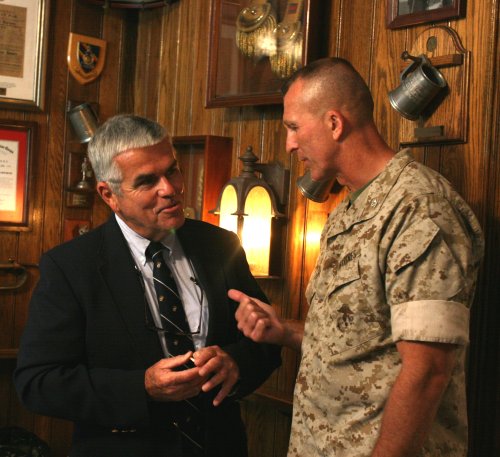 Col Smith explains the history of Center House's Drum Room, and expresses to Don his appreciation for Don's gift of this important item of Barracks' history.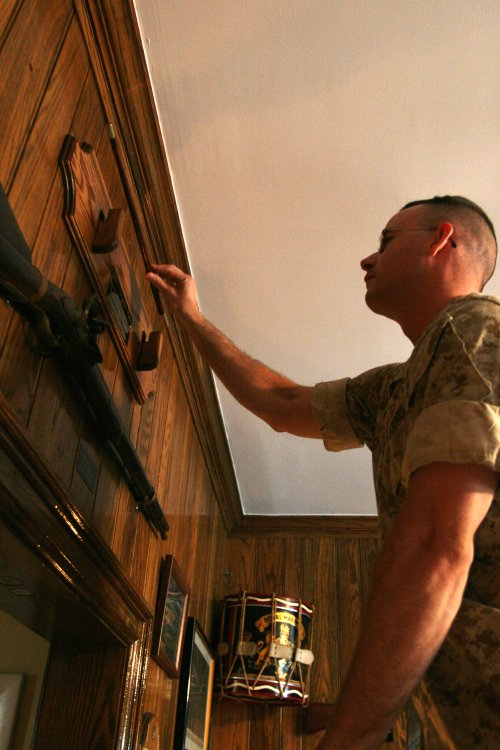 The swagger stick is affixed to the special plaque in its place of honor at Center House, marked with the inscription "Donated by Don Keelan, June 2009"
Contact us at:
8th&I Reunion Association
Return to top of page
©Copyright - All Rights Reserved - June, 2009
8th & I Reunion Association



Design and Layout

by BT Productions